Who Can Succeed Mike Busch?
On April 7, 2019, Maryland's House of Delegates lost its longtime leader, a man who served as a champion of education and a moderating influence in the state government. Annapolis also lost its champion, the man who has made sure Annapolis and the whole of Anne Arundel County received whatever state funds they needed for roads, schools, and social services. Never was a campaign slogan ("Maryland's Speaker, Our Delegate") more perfectly apt than it was for Mike Busch, and while no one will be able to truly replace him, the decision will be made tomorrow of who will succeed him in representing Annapolis in House District 30A.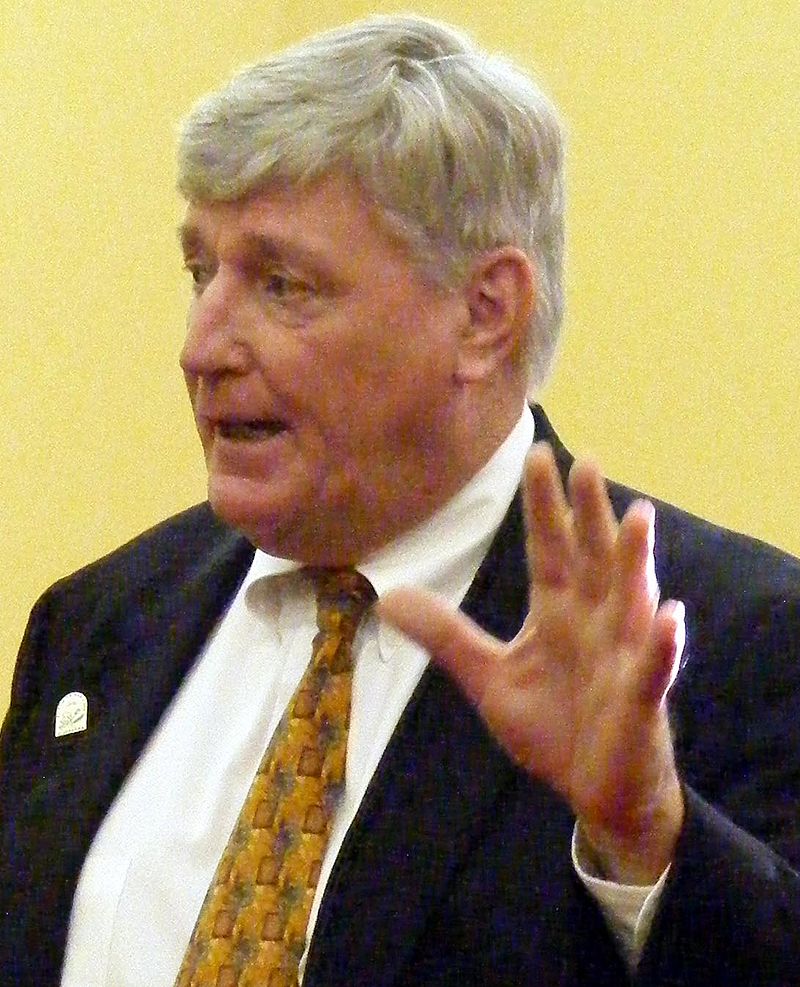 What's the process for succession?
In Maryland, if a House vacancy occurs in the middle of a term, the county central committee of the departing member's political party will vote on a recommended successor. This recommendation is then passed along to the Governor, who is given the official duty of naming the successor by either approving or rejecting the central committee's nomination.
In this case, as Speaker Busch was a Democrat, the Anne Arundel County Democratic Central Committee (AACDCC) is charged with making a nomination, which they will do tomorrow, Thursday, April 25, 2019 at the Village Commons Community Center at 1326 Main Chapel Way, Gambrills, MD 21054. The meeting will start at 6:00pm and is open to the public. The committee will interview the candidates who have applied for the vacant position and make their recommendation for the Governor at the end of the session.
Who has applied for the vacancy?
So, who has applied? So far, there are 11 applicants for the vacant seat. I'm not making any endorsements or recommendations here, but I have included some of my own personal thoughts about some of the candidates below. Candidates are listed alphabetically by last name.
Aron Axe actually ran for this very seat last year, finishing third in a top-two race. He's a college professor, Academy grad, and Marine veteran who ran on a progressive platform in 2018.
Ryan Chitwood
Sheila Finlayson currently serves as Alderwoman for Annapolis' fourth ward, a position she has held since 2007, the same year she retired as a teacher in Anne Arundel County schools. She has often been talked about as a person who could run for higher office, and was rumored to be interested in running for Delegate in 2014 and 2018, and Mayor in 2017, although she never actually took the plunge. Now, she has officially applied for nomination to this House vacancy. Out of all the candidates, she's the one with the longest record of political service, which could win her points among members of the committee. She is also an African-American woman, a group that is sorely underrepresented in the state house, which may also be a boost for her if committee members are looking to increase the diversity of the county delegation.
Vickie Gipson
Henry Green is a very highly-respected figure in Annapolis and in local Democratic Party circles. He ran for the House in District 33 back in 2014, but apparently now lives in District 30A. We should keep in mind that this isn't a popular vote and this vacancy will be filled by the Central Committee, a body that has several members who like Green a lot. He could also be a candidate who pledges not to run for a full term in 2022, thereby being a placeholder until the voters can choose the next delegate. If this is the case, then Green may be the choice of committee members who prefer someone who is not planning to run for re-election.
Shaneka Henson currently serves as Alderwoman for Annapolis' sixth ward and combines exceptional political effectiveness with outstanding constituent service. She's been a fast-rising star ever since she was elected in 2017 and is rumored to have the support of the other delegate from this district, Alice Cain. Henson may be the choice of committee members who prefer the nomination of an African-American candidate.
Chrissy Holt ran for the open State Senate seat last year, losing to Sarah Elfreth. She's known as an unabashed progressive, and several members of the Central Committee were elected on the same progressive wave that supported Holt's campaign.
Monica Lindsey
Jared Littmann was Alderman for Annapolis' fifth ward from 2013-17. He was known on the city council for his fiscal prudence, and although he has kept a relatively low public profile since the end of his term, he did surface during this year's state House session to argue against the $15/hour minimum wage. Now, he wants the opportunity to be a member of that body. Littmann may be the choice of committee members who prefer the nomination of a more moderate candidate.
Michael Miller
Brooks Schandelmeier is the current treasurer of the AACDCC, meaning he'll have to recuse himself when the committee votes on him. He also mounted a brief campaign for this seat last year but withdrew before the primaries. His platform was very progressive and ambitious, and I think it was a shame that he withdrew – his ideas at least deserved to go before the voters.
Siena Scott
Gregory Stewart
Keith Vernon
More information about the appointment process can be found at the AACDCC website here.